In Matthew 28:19, Jesus didn't call His people to just make converts of all nations: He called us to make disciples, fully immersing them in the name of the Father, the Son, and the Holy Spirit. AIM Youth is short for "All-In Ministries" and it is our goal to prepare a generation of young disciples to pursue Christ—not just for a few passionate years but for a lifetime.
In our teenage years, we discover who we are and, in AIM Youth, it is our highest mission to walk alongside young people as they discover their identity in Christ. We create opportunities for teens to learn how to walk with God personally in prayer, to understand the Scriptures through sound illustrated teaching, and to worship God not just with songs but with hearts that tangibly surrender to Him. We eat together, play together, laugh together, and pray together. We are arming a generation for spiritual warfare, and it is our privilege to see the incredible things God will do through the bright young people of Citrus and Marion County.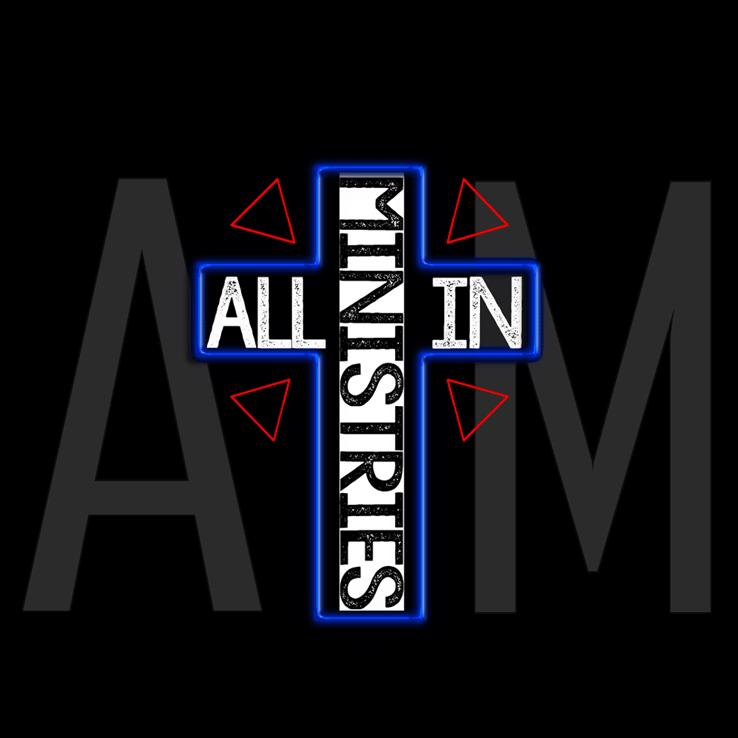 AIM Gatherings at Harvest
AIM Wednesday Nights  –  6th to 12th Grades
2nd & 4th Wednesdays at 6:00 PM
Middle and high school students from 6th-12th grade can join us every other week for food, games, worship, and illustrated teachings at our main youth service.
Is it your first time? Stay afterward so our AIM Youth Welcome Squad can shower you with some VIP treatment and free ice cream!
AIM Sundays  –  6th to  10th Grade
Every Sunday at 11 AM

Students in middle school through their first two years of high school can join us on Sunday mornings in second service worship, after which we are dismissed to AIM Sunday Small Group. Students can engage in discussion, ask tough questions, and grow together in Christ in a close-knit setting open to students in every stage of their walk with Jesus.
Third Friday Teen Outreach – 6th to 12th Grades
Friday after the 3rd Wednesday at 6:00 PM
Third Friday is our largest youth event, an outreach that packs the Harvest campus with teens for an evening of fun, games, free food, giveaways, unpredictable illustrations, and passionate worship. Teens from anywhere in the county can join us—and bringing your friends is encouraged!
You can never fully guess what will happen on Third Friday: So far, our themes have included a youth "camp-in", medieval swordfighting demonstrations, a murder mystery night, and the ongoing saga of Resurrection Wrestling. On select Third Fridays, we build a full-sized professional wrestling ring in the sanctuary and put on a full wrestling match that illustrates spiritual themes in vivid terms. You can see some of the past videos at the AIM Youth YouTube Channel.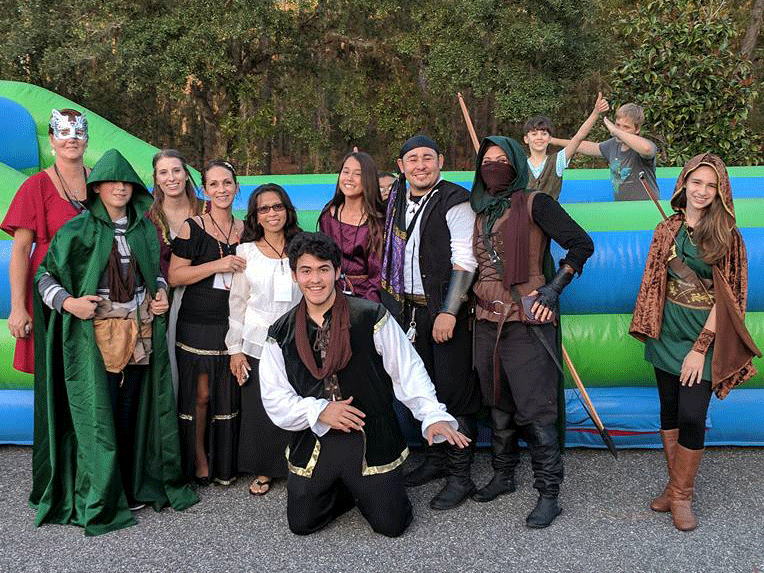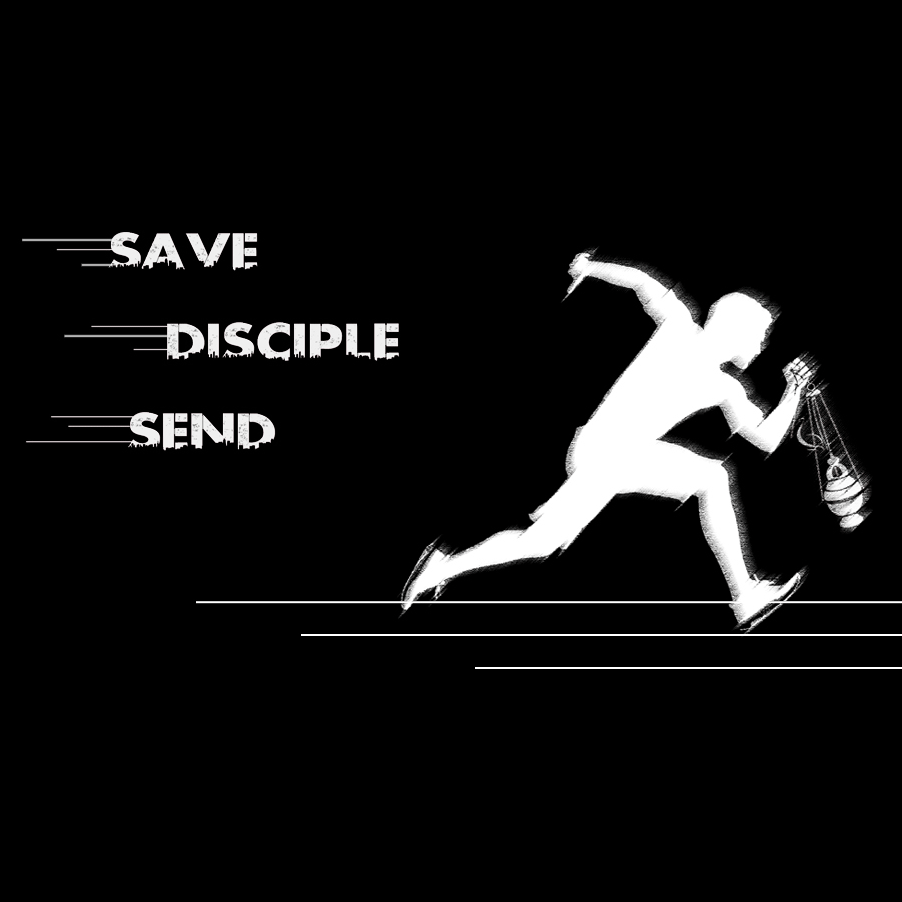 Level Up Discipleship – Every Other Monday – 6:00 PM (Home Group)
Level Up is more than just a normal small group or youth Bible study. It is an opportunity for teens to go deeper in their pursuit of Christ in a dedicated discipleship group, where students learn how to live all-in for Jesus every day. Teens are held to a high level of accountability in attendance and assignments as they learn what it really means to be disciples of Christ. It is currently divided into two parts: Level One and Level Two and Beyond.
Level One is a ten-week discipleship program adapted from Dean Niforatos' "Beginnings" course for new believers, edited and customized for youth. During those ten weeks, teens go deep into subjects of the Bible such as the Word of God, salvation, water baptism, the Holy Spirit, prayer, giving, fellowship, and evangelism. Level One is offered seasonally. Contact Pastors Dave and Jett if you are interested in signing up for the next round!
Currently, our core Level Up students have advanced to Level Two and Beyond—reading the entire Bible as a group and learning how to find key themes, the work of the Holy Spirit, and even Jesus Himself in each of the books. Students can join Level Two and Beyond at any time. The coursework is adapted from the same discipleship training that Pastors Jett, David, Brian, and Angela were trained in, with special opportunities for teens to learn not just how to read the Bible but how to apply it to their lives with tangible challenges. For more information, contact Pastors Jett and Dave.
Fellowship for Christian Athletes – 7:30 AM – Every First and Third Thursday @ Citrus Middle School
FCA is a ministry open to all students of Citrus Middle School (not just athletes). Twice a month, students gather in the gym before classes start for a short time of prayer, teaching, and fun giveaways. Pastors Jett and Dave are regular participants alongside Pastor Dylan from Calvary Church in Inverness.
Don't go to Citrus Middle? FCA is offered at schools across the county. Contact Pastors Dave and Jett if you would like us to visit an FCA meeting at your school!